Yes, we know that your 2 or 3-year-old kid does not go to school yet, but the crafts we are going to provide will help you a lot. All the art and craft ideas that are being provided in this article will help in improving the growth and development of your child. Moreover, it will help you in teaching your child all the important skills and reach milestones as well. Have a look if you are interested in doing art and craft work with your toddlers. Let's discuss: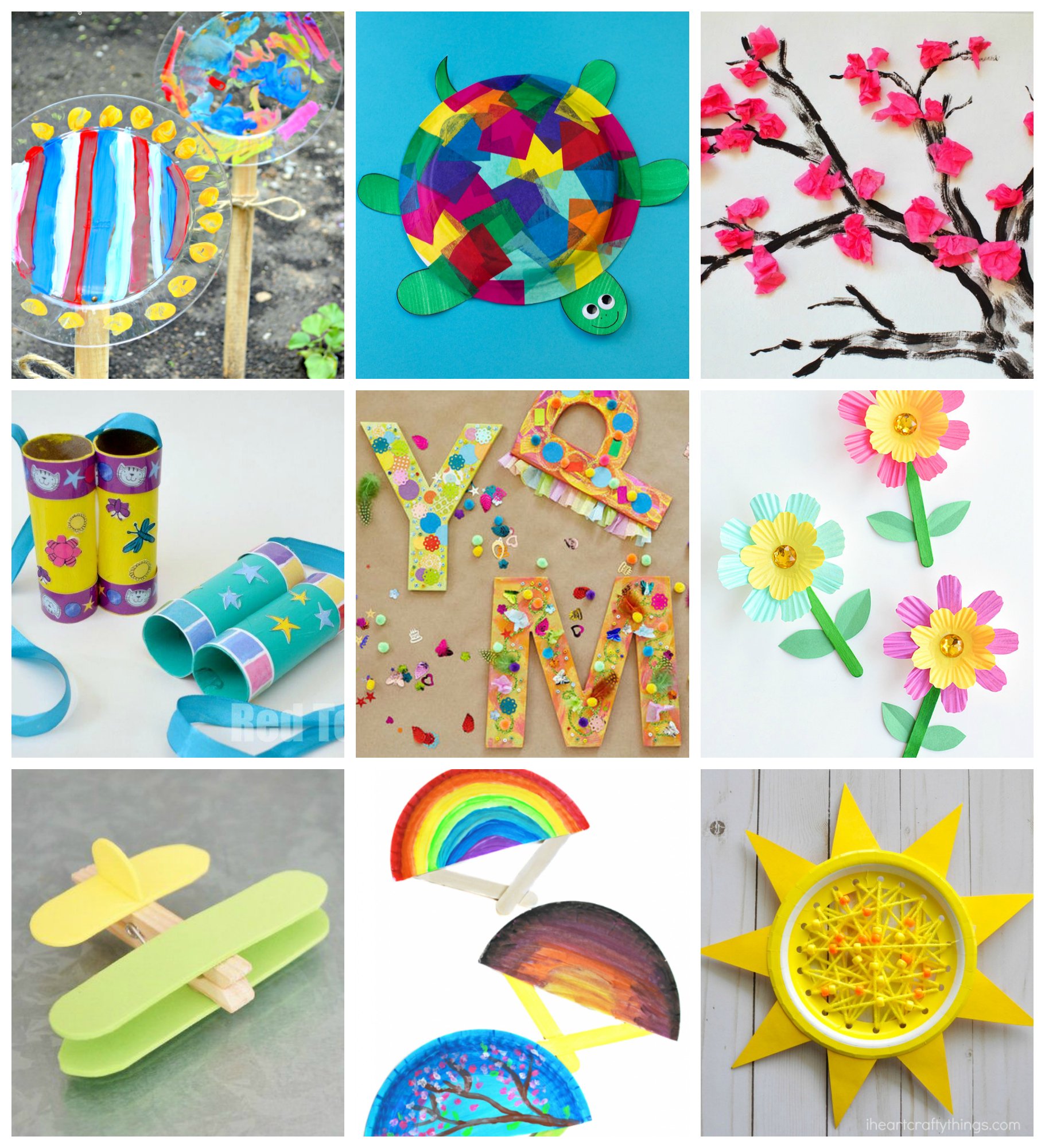 Draw with Crayons or Do Finger Painting:
Your one-year-old toddler will definitely like finger painting, but they will not be able to coordinate. Because they are too small to do things like painting but if they are 2 years old then they will definitely love it. Moreover, they will coordinate with you as well and will listen to the instructions also. Ergo, this will help in developing their skills, they will come to differentiate between different types of colors, etc. Just try this art and craft work with your toddler and enjoy the moment.
Collages will not only improve the motor skills of your toddler and is reality hands activity for kids. But will also help in teaching them cause, the effect of relationship, and encourage self-expression as well. You should start by cutting paper into two strips, a 2-year child is too young to do that. So, either the parents should do that or they should do tearing with hands with toddlers. After that with child-safe glue help your toddler in demonstrating how to stick items on the surface. Hence, this activity will help your toddler in having good communication skills and imitation as well.
This is again one of the best activities that you can do with your toddler. For this, you will have to make some objects out of paper or you can buy it as well. After that, you should tell your child about the different types of objects. This will help your child in learning about some of the things before their schooling age only. Try this out, it will be full fun.
Have extra potatoes at your home? If you are a parent of a toddler then this art and craft would be fun. As being a parent you should peel and cut the potatoes into two halves or into curve shapes etc. After that, you should paint the potatoes and do stamping with them on paper. This is one of the best and unique ways of crafting as well will teach your child about shapes. So, go ahead with this art, craft, and have fun.
Sorting Stickers by Colors:
Firstly, give your child a stack of stickers after that let them divide the stickers on the base of colors. This will help your toddler in primary and secondary color recognition. You can do this art and craft using buttons, pompoms, paper-cuts, etc. Just try it once.
Therefore, the information gets complete here. Just try this art and craft once to develop motor skills in your child. To know something else, let us know in the comments below.